Join us for a great study, choose one or more!

Tuesday evenings from 6:00-7:30
@ FBC
"Respectable Sins"

Have we become so focused on "major" sins that we've grown apathetic about our subtle sins?
Renowned author Jerry Bridges takes you into a deep look at the corrosive patterns of behavior that we often accept as normal, in this established and impactful book.
Practical, thought-provoking, and relevant at any stage of life, Respectable Sins addresses a dozen clusters of specific "acceptable" sins that we tend to tolerate in ourselves, such as:
Jealousy

Anger

Judgementalism

Selfishness

Pride
Writing from the trenches of his own battles with sin, Bridges offers a message of hope in the transforming grace of God to overcome our "respectable sins." Joining us for this study, you can dive deep into this staple of Jerry Bridges's classic collection.
"Read this book—we need to—and be ready for a gentle surgeon's sharp knife." —J. I. Packer, author and speaker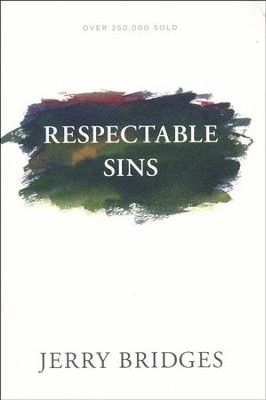 NEW Ladies' Bible Study
Tuesday evenings 6:00 – 7:30
Starting May 31st.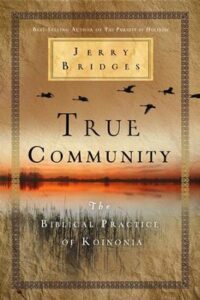 True Community –
What God intends for the Body of Christ.
There is a place of richness and purity as we learn and live in Biblical fellowship as desired by God.
In this study we will explore and take to heart covenant relationship, partnership in the gospel, communion with God and others, and the sharing of earthly possessions. Come and sit at the feet of Jesus as He will instruct and spur us on to live our lives bringing glory to His Name!
A light dinner/dessert will be served Tuesday, May 31st at 6pm, in the Fireside Room. This will be a fellowship / introduction session. Books with study guides included, will be available that evening. "True Community," by Jerry Bridges.
We would love for you to join as we grow together in Biblical knowledge, prayer, fellowship and community.
For more info

contact Kristina

509-879-1821
Friday mornings at 9:30
@ FBC
(child care provided)
"How Much More, Discovering God's Love in Unexpected Places"
Maybe your head knows that God is always good, but your heart's not so sure. Or perhaps while reading Scripture, you've wondered if our Creator Redeemer went through a personality change—from strictly enforcing the rules in the Old Testament to loving the outcast in the New.
In this 7-session Bible study, you'll discover divine love in the often overlooked and misunderstood passages. And you'll be delighted to find that Jehovah of the Old Testament is the same redemptive and compassionate God we see through Jesus Christ in the New Testament. He has always been and will always be for us.
Tackle some overlooked or misunderstood passages in Scripture, uncovering how they actually amplify the love and goodness of God.
Explore the historical-cultural context of biblical texts to grasp their deeper meaning.
Discover God's redemptive heart throughout Scripture and how He longs to redeem you
Allow a renewed understanding of God's perfect compassion and perfect holiness to drive you to deeper intimacy and trust in Him.
Author Bio
Lisa Harper is an engaging, hilarious communicator as well as an authentic and substantive Bible teacher that many enjoy hearing in person, or on countless TV and radio platforms. She holds a Master of Theological Studies from Covenant Seminary, and a doctorate-in-progress at Denver Seminary. She's been in vocational ministry for thirty years and has written fifteen books and Bible study curriculums but says her greatest accomplishment by far is that of becoming Missy's (her adopted daughter from Haiti) mama! They live on a hilly farmette south of Nashville, Tennessee, where they enjoy eating copious amounts of chips, queso, and guacamole.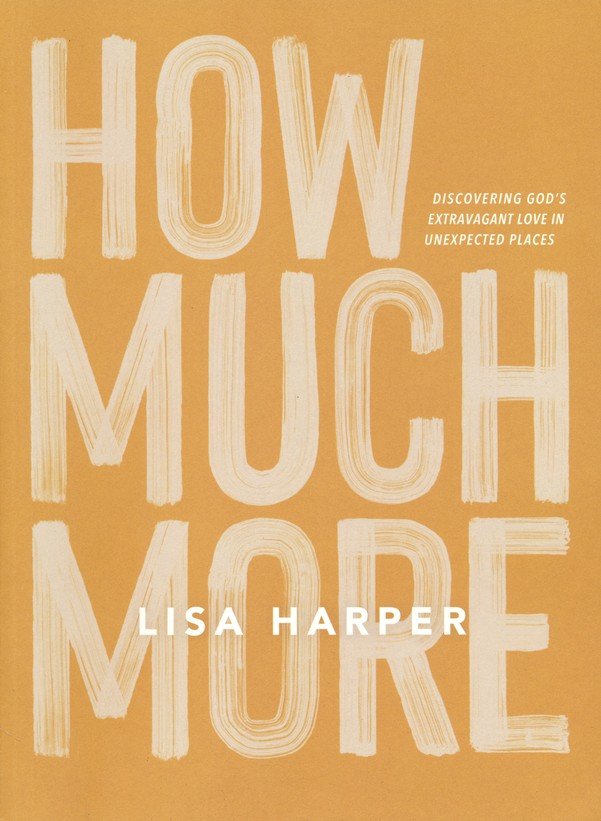 For more info

:
Melissa 509-592-7811

First & Third Tuesdays

9:30 am
Childcare provided
Contact Brianna for more info
208-792-2693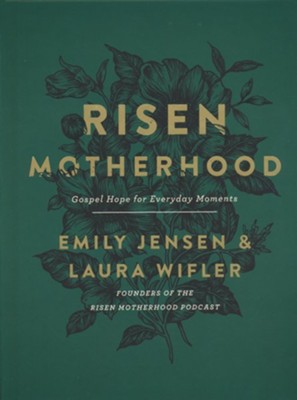 Motherhood is hard. In a world of five-step lists and silver-bullet solutions to become perfect parents, mothers are burdened with mixed messages about who they are and what choices they should make. If you feel pulled between high-fives and hard words, with culture's solutions only raising more questions, you're not alone.
You might think that Scripture doesn't have much to say about the food you make for breakfast, how you view your postpartum body, or what school choice you make for your children, but a deeper look reveals that the Bible provides the framework for finding answers to your specific questions about modern motherhood.
Emily Jensen and Laura Wifler help you understand and apply the gospel to common issues moms face so you can connect your Sunday morning faith to the Monday morning tantrum.
Discover how closely the gospel connects with today's motherhood. Join Emily and Laura as they walk through the redemptive story and reveal how the gospel applies to your everyday life, bringing hope, freedom, and joy in every area of motherhood.
Emily Jensen and Laura Wifler are in the trenches of motherhood, right alongside their readers. With a combination of accessibility, relatability, and solid Biblical knowledge, Emily and Laura have a knack for simplifying complex Biblical truths, revealing how they relate and apply to everyday life. As the co-founders of the Risen Motherhood ministry, and co-hosts of the chart-topping podcast, God has consistently and powerfully used the voices of these two moms as a vehicle to captivate women around the world with the gospel. As sister-in-laws, Emily and Laura both live in central Iowa with their families.
"Parenting is often the crucible in which we learn what we can and cannot control. Laura and Emily remind us that while we cannot control people or circumstances, we can control our perspective. They offer us a framework for motherhood that transcends time and culture but that also faithfully addresses us in the here and now. I'm thankful for this hope-filled book."
—Jen Wilkin, director of classes and curriculum, The Village Church, and author of Women of the Word, None like Him, and In His Image
"Reading Risen Motherhood is like enjoying a long conversation with two girlfriends who will make you laugh out loud, comfort your tears, and faithfully speak life-giving words of truth to your soul. With wisdom and insight, Emily Jensen and Laura Wifler help moms connect the story line of Scripture to the daily realities of motherhood. This book is one every mom should read—I can't wait to share it with others!"
—Melissa Kruger, director of women's content for The Gospel Coalition and the author of Walking with God in the Season of Motherhood
"Emily and Laura are the best friends I wish I'd had during the difficult days of early motherhood, when my patience wore thin, my boredom loomed large, and my sense of worth and purpose became muddled. The wisdom they have to offer in the pages of this book is seasoned and scriptural."
—Nancy Guthrie, author, Bible teacher, and ongoing pursuer of risen motherhood
"Risen Motherhood points us to the Source and Sustainer of resurrection vitality and life that weary mamas so desperately need. Its pages are Word-saturated, helping us to think biblically about how the gospel applies to the majestic and the mundane moments of motherhood."
—Karen Hodge, board chair of Risen Motherhood, coordinator of women's ministries for the Presbyterian Church in America (PCA), and coauthor of Transformed and Life-Giving Leadership
"Emily and Laura want you to know the gospel so intimately that it sinks deep into your mind and heart and transforms every tiny corner of your life. These two moms are wonderful traveling companions—they know the heat of the moment, the temptations that come with deep trials, and the unexpected pain of Legos underfoot. Let their life-giving words point you to Christ and remind you that the light of the Son has dawned and that you walk in the warmth of a risen motherhood."
—Abigail Dodds, author of (A)Typical Woman, blogger and regular contributor at Desiring God
"This wonderful book offers deep sympathy and understanding to those who face the stress and challenges of motherhood. It also provides moms with a clear vision of their profound purpose and the hope they need to live vibrantly and meaningfully within this divine role. I highly recommend this book."
—Sally Clarkson, bestselling author and host of the At Home with Sally podcast
"Admittedly, I am not exactly the core audience for Risen Motherhood—the ministry or the book. That said, I always keep my ear to the ground for ministries I can grow to trust and then recommend to others. I'm delighted to say that for as long as I've followed Emily's and Laura's work I have benefitted from it. Even better, I have seen many Christian moms I know and love read their website, listen to their podcast, and grow through it. I'm thankful they've now added this book to the many channels through which they serve God by serving his people."
—Tim Challies, bestselling author and popular blogger and book reviewer
"Risen Motherhood delivers practical and present wisdom, anchored to timeless biblical truth. In Risen Motherhood, moms find empathy, encouragement, and the reminder that true hope for moms is through the transforming work of the gospel, alone."
—Ruth Chou Simons, bestselling author of GraceLaced and Beholding and Becoming: The Art of Everyday Worship
"And let us consider how we may spur one another on
toward love and good deeds."