Join us for a study
on Psalm 23
Wednesday evenings at 6:00
Upstairs at "The Annex" (formerly Nancy's School of Dance)

or
Friday mornings at 9:30
(child care provided Friday mornings)
FBC Fireside Room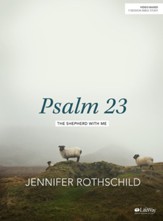 d
Join us for this 7-session study by Jennifer Rothschild,
and gain fresh insight and encouragement from Psalm 23.
Explore the depths of God's compassionate care
while debunking the self-reliance myth.
Learn how your vulnerability is not a liability
because you can trust the Shepherd's
goodness throughout each season of life.
It's more than a psalm the comforts in death…
It gives confidence in life.
Any questions, please call Melissa @ 509-592-7811

"And let us consider how we may spur one another on
toward love and good deeds."