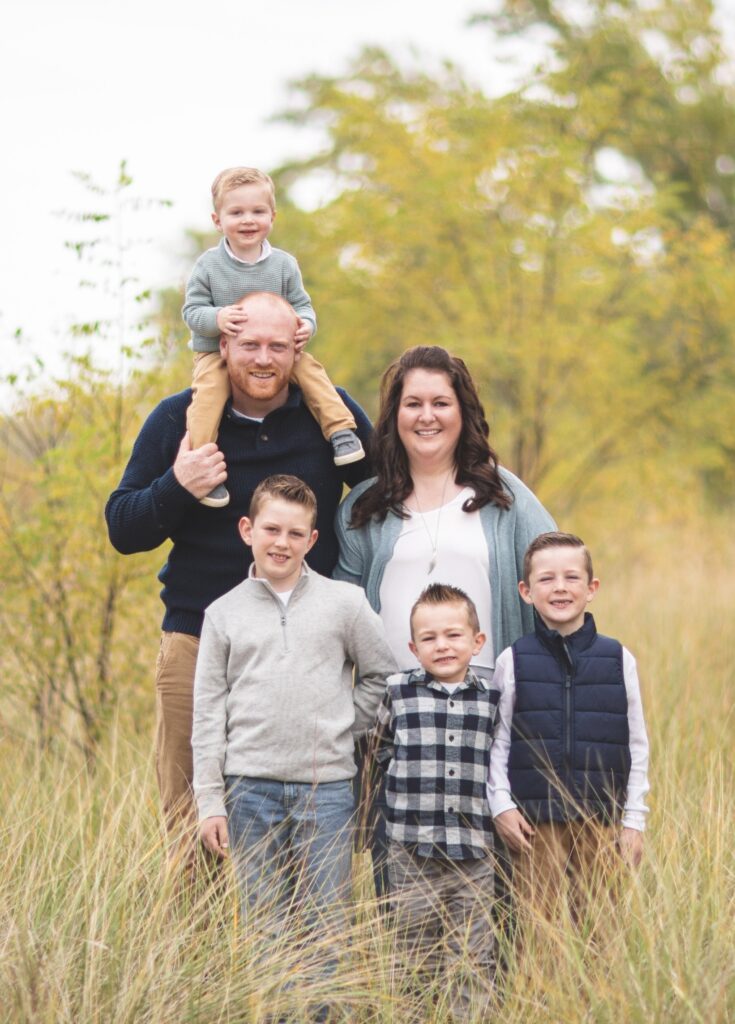 Pastor Tyler was born and raised in Hunters, Washington. He grew up in a solid Christian home and received Christ as Savior at a young age. After high school, he attended Moody Bible Institute, where he majored in Biblical Studies. In August of 2009, he enrolled in Baptist Bible Seminary, where he completed his M.Div. Following seminary, he served as a pastor in Ontario, Canada for eight years, serving the church his wife grew up in.
Tyler's passion in ministry is preaching God's word and equipping God's people for effective ministry. He is an avid reader who loves church history in general and Baptist history in particular.
He and Salome met at Moody Bible Institute and were married in August of 2008. They are the proud parents of four sons, Ben, Titus, Calvin, and Theo. Outside of church, he enjoys spending time with his family, doing woodwork, and watching football. In July of 2021 Tyler and Salome moved to Colfax to begin their ministry at Colfax First Baptist.
Tyler: Nov. 7
Salome: May 24
Ben: September 29
Titus: March 22
Calvin: March 14
Theo: January 17
Anniversary: August 2, 2008
Our previous interim, Pastor Rob, hosts a website: www.skillsforfollowingjesus.com and posts blogs there weekly. Contact him through that site, download tools, and find his books.