ALL ADULTS WELCOME, JOIN ANY CLASS ANY TIME!
EACH SUNDAY, 9:30 A.M.
"Galatians"
Starting October 1st
Taught by Pastor Dean in the Fellowship Hall
GRACE BASED PARENTING

by Dr. Tim Kimmel
Led by Craig & Kristina, meeting in the church balcony.
Grace Based Parenting is not another manual full of impossible standards; rather it is a new map for learning to see ourselves and our children through God's limitless tenderness – to raise our kids the way God raises us. Dr. Kimmel offers a revolutionary concept that focuses on the model and guidance provided by God the Father – the ultimate child and family expert.
This thoughtful, profound and compassionate message presents a truly liberating way to nurture a healthy family. As we embrace the grace God offers, we begin to give it – creating a sound foundation for raising morally strong and spiritually motivated children.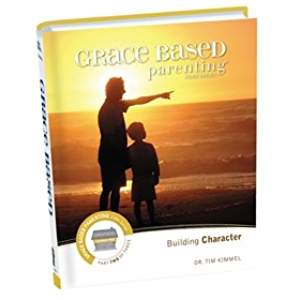 Believe by Randy Frazee
Led by Kari & Steve at Events on Main
Grounded in carefully selected scripture, Believe is a spiritual growth experience for all ages, taking you on a journey to become more like Jesus in your beliefs, actions, and character. It is an introduction to the 10 core beliefs of the Christian faith, the 10 core practices of a Jesus-follower, and the 10 core virtues that characterize someone who is growing more like Jesus.