ALL ADULTS WELCOME, JOIN ANY CLASS ANY TIME!
EACH SUNDAY, 9:30 A.M.
"Galatians"
Starting October 1st
Taught by Pastor Dean in the Fellowship Hall
GRACE BASED PARENTING

by Dr. Tim Kimmel
Led by Craig & Kristina, meeting in the church balcony.
Grace Based Parenting is not another manual full of impossible standards; rather it is a new map for learning to see ourselves and our children through God's limitless tenderness – to raise our kids the way God raises us. Dr. Kimmel offers a revolutionary concept that focuses on the model and guidance provided by God the Father – the ultimate child and family expert.
This thoughtful, profound and compassionate message presents a truly liberating way to nurture a healthy family. As we embrace the grace God offers, we begin to give it – creating a sound foundation for raising morally strong and spiritually motivated children.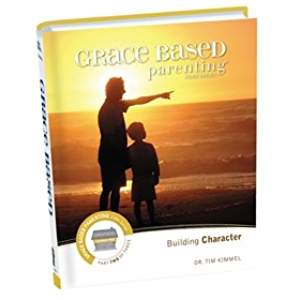 MADE IN HIS IMAGE, Exploring the Complexities of the Human Body
by the Institute for Creation Research
Led by Kari & Steve at Events on Main
This study takes us on a journey through the most complex and miraculous creation on Earth—us.
There is no better example of complex, conscious design than the human body. This awe-inspiring series will explore some of its most extraordinary systems, which are so perfectly designed and masterfully engineered that the viewer will be left with no doubt that we are indeed created by an expert designer, God.
"So God created man in His own image; in the image of God He created him; male and female He created them." Genesis 1:27