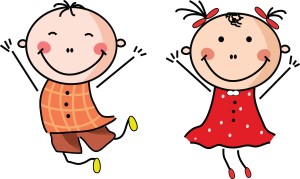 First Friday is taking a break for the 2018 – 2019 season. If you have questions or if you are interested in taking over this ministry, contact the church office. 397-4676
We are excited to provide free childcare for parents to have a night out! Whether you're in need of a date with your spouse, or just some kid-free time, let us help! Pre-registration is not necessary, you are welcome to spread the news, and just show up! We do need a parent/guardian to drop kids/pick them up. Please do NOT just drop kids off at the door. Thank you!
Kids will be in age appropriate groups. Nursery will be open for those up to 2 years of age. Older kids will be able to play supervised in the gym, watch a movie (Veggie-Tales or similar), do a craft project, etc.
Who: Anyone with kids of all ages (no age limit–we may put the older kids to work, helping out with the younger!)
What: FREE childcare
When: The first Friday of every month (unless is falls on a Holiday, then we will bump it back a week)
6 TO 9 pm
Where: First Baptist Church (200 N Mill St. Colfax, WA)
How: Simply show up at the church with your kids. You will need to fill out some basic information on your first night, and then sign them in each month
Why: Because we all need a night "off" every once in awhile!
Questions? Please contact Rachel at 208.310.9809
How you can help:
1. PRAY!! For the kids and the families involved
2. Donate snacks and/or money for activities and food
3. Volunteer to help out for a month. (We even have a simple "door monitor" job where you can just sit and monitor the main door for the evening!) Please contact Rachel at 208.310.9809 or rachel.kovanda@gmail.com to sign up for a month